In May of 2005 I was featured in "Wired" magazine and that started a media frenzy that lasted throughout 2005 and into 2006.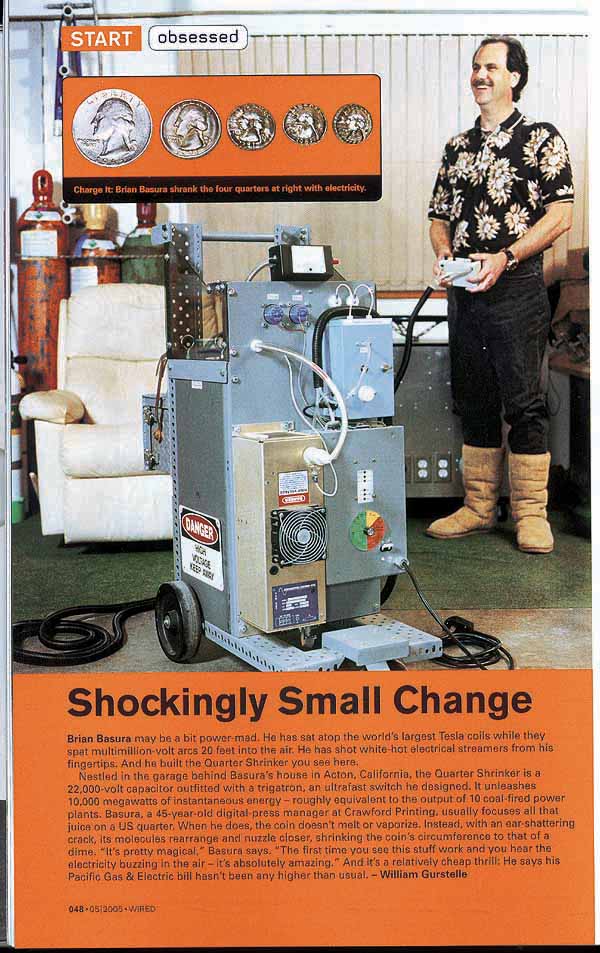 Interview with CBS Radio News
(actually a commercial for Wired Magazine)

MTV2 interview on Quarter Shrinking and Tesla Coils
Aired on MTV2 in July-August 2005

FHM's October 2005 Edition
A Tongue-in-cheek spot on Nuking Quarters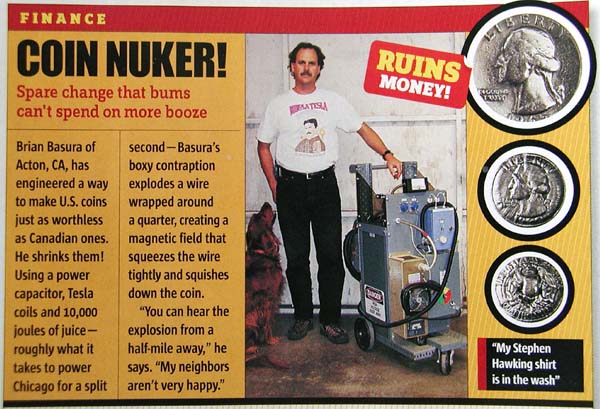 G4TV (Formerly Tech TV) - Attack of the Show - November 2005
Shrinking Quarters and literally playing with High Voltage Electrical Arcs
View the 4mb video clip from the show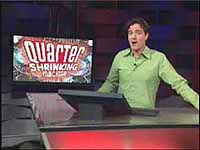 In January 2006 William Gurstelle' s book titled "adventures from the technology underground" was released.
Included is a chapter on my Quarter Shrinking exploits and on the Southern California Teslathons.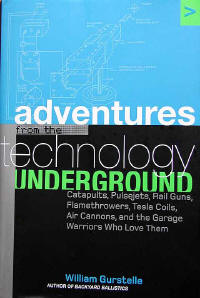 After all this media attention lots of people contacted me wanting a shrunken quarter. If you want one of your own click here.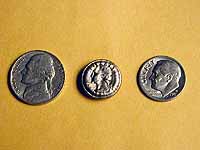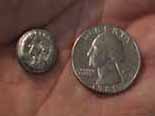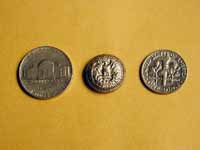 And the show I'm most proud of was working with the Discovery Channel production of "More Than Human" and reenacting the fate of four time lightning strike survivor Mark Stinson. The coil we chose easily blasted through the wall, vaporized the shirt and "electrocuted" the medical mannequin.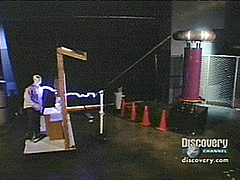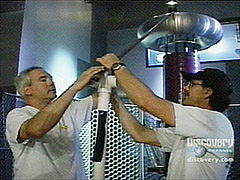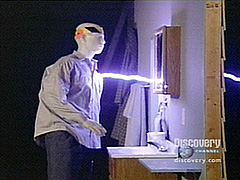 Afterwards Mark Stinson approached us and said that this recreation was so realistic it gave him goose bumps and being in the studio made him very uncomfortable.We took this as the ultimate compliment.